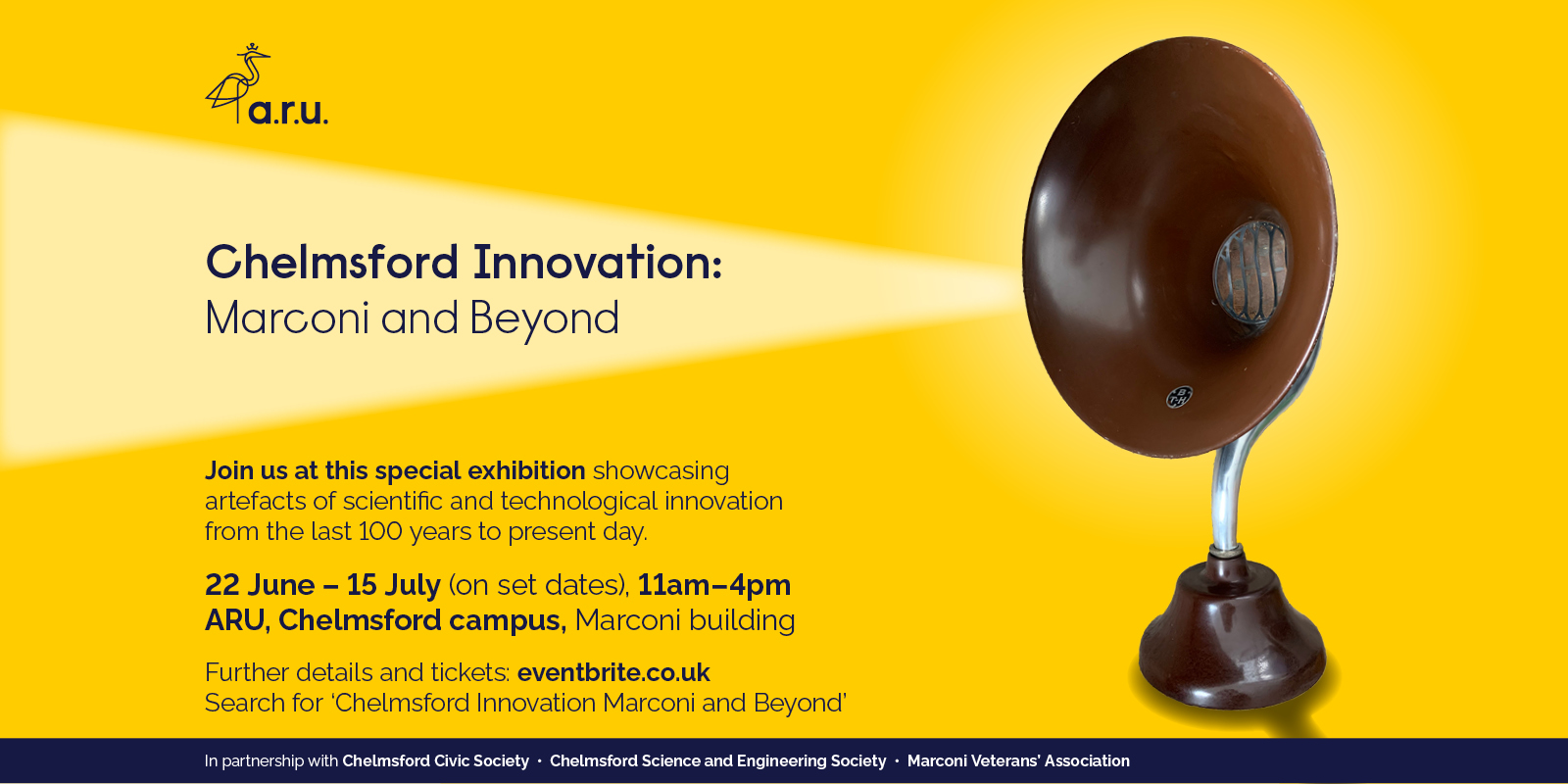 A special exhibition showcasing innovation from the last 100 years to the present day
Chelmsford has been a world-renowned centre of scientific and technological innovation for well over 100 years, and still is today. Among other things, Chelmsford is home to the world's first wireless (later radio) factory, the world's first river water treatment plant and the world's first colour digital camera – and that's just from within the last century. Today, companies in Chelmsford continue to build the technology of the future, with high-tech developments in fields as diverse as space, medicine, communications and defence. The impact of industry in Chelmsford on all of our lives is incredible.
A collaboration between ARU, CSES, Chelmsford Civic Society and the Marconi Veterans' Association, this exhibition will tell a part of that story, revealing how household names such as Marconi are echoed in the modern age. It will take place in ARU's Marconi building, which was opened by Princess Elettra Marconi Giovanelli, the daughter of Guglielmo Marconi, in 2010, on ARU's Chelmsford campus.
The exhibition will open on Wednesday, 22 June and will run on specific days until Friday, 15 July. Attendees need to book their place – more information and full details of times can be found at https://www.eventbrite.co.uk/e/chelmsford-innovation-marconi-and-beyond-tickets-324804377637.