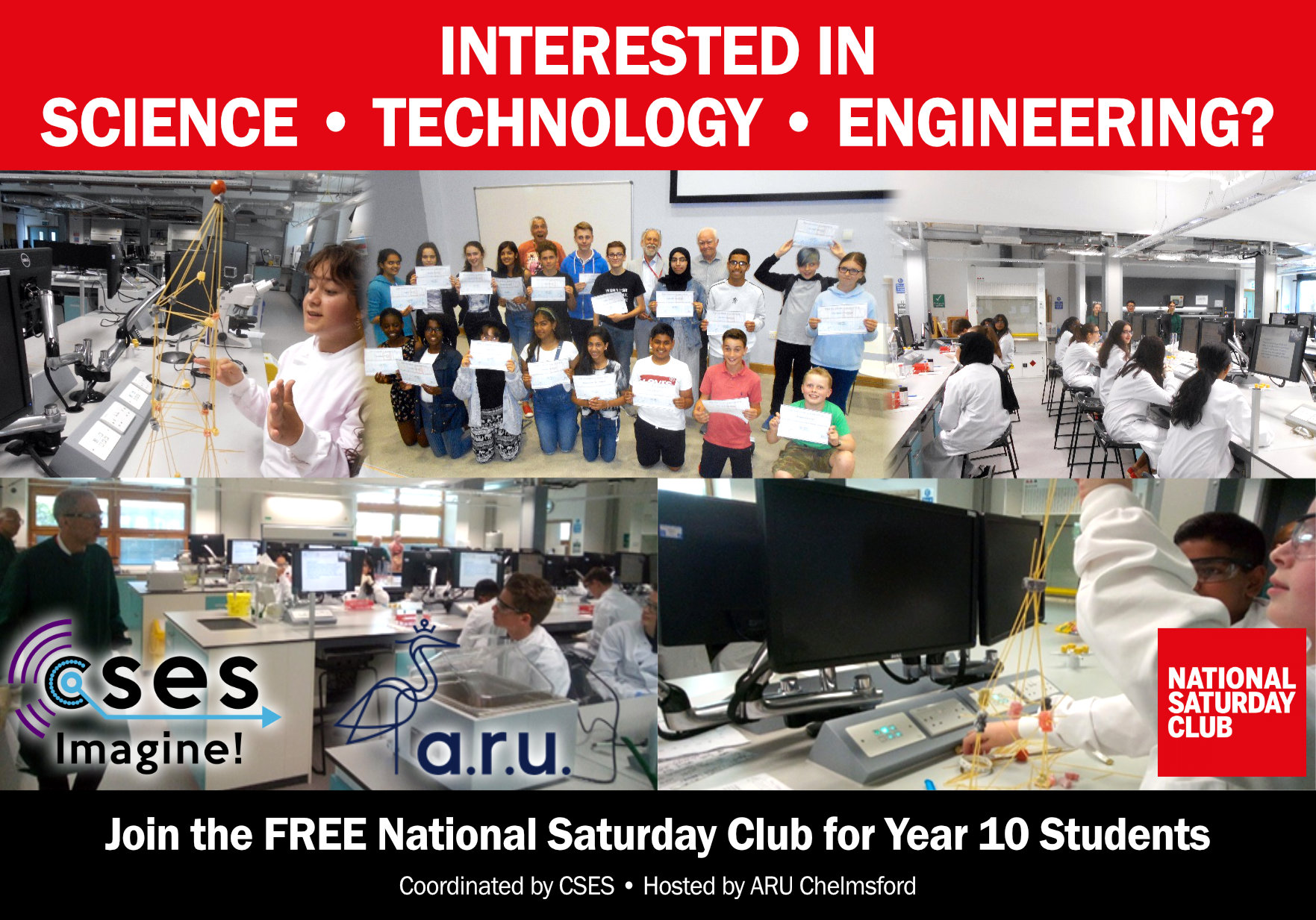 FREE club starting 27 January 2024 for Year 10 students – apply now
We are excited to announce a fantastic opportunity that is open for all Year 10 students who are studying STEM subjects.
Under the umbrella of the National Saturday Clubs (NSC), CSES and ARU are running another free Science and Engineering Saturday Club. The club will provide an opportunity for Year 10 students to experience a range of different Science and Engineering topics using the state-of-the-art Super Lab and workshop facilities at ARU's Chelmsford Campus. Each session will explore the science and engineering behind real life activities and problems that can affect our daily lives. In addition to laboratory and workshop sessions there are also visits to science and technology-related organisations. The NSC also organise for us a masterclass with leading industry professionals and a Summer Show at Somerset House in June.
Starting on 27 January 2024, the club will run for 15 weeks. The sessions will take place from 10.00 am – 12.30 pm on Saturday mornings during term time.
Invitation letter to parents
Invitation letter to teachers
The programme is delivered totally free of charge for up to 30 students, so places are limited and we have only a few weeks to recruit. Please see the attached letters to parents and teachers for more information.