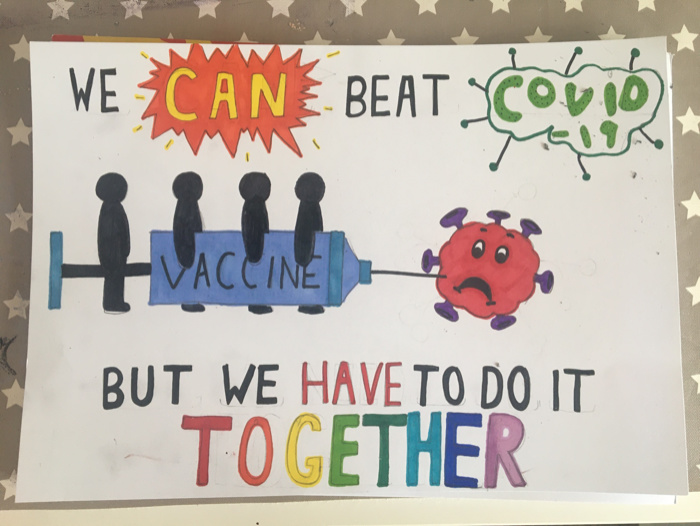 Environmental Challenge | Plastic – friend or foe? | Trust Science: Make Essex Covid-Safe
A BIG thank you and well done to everyone who entered our spring 2021 Imagine! STEAM competitions on the themes of sustainability and Covid vaccination. We were pleased to receive so many entries, which you can see on our web gallery, and enjoyed picking the winners. Congratulations to everyone who received a prize, listed below.
Visit our web gallery to see all the posters and videos entered.