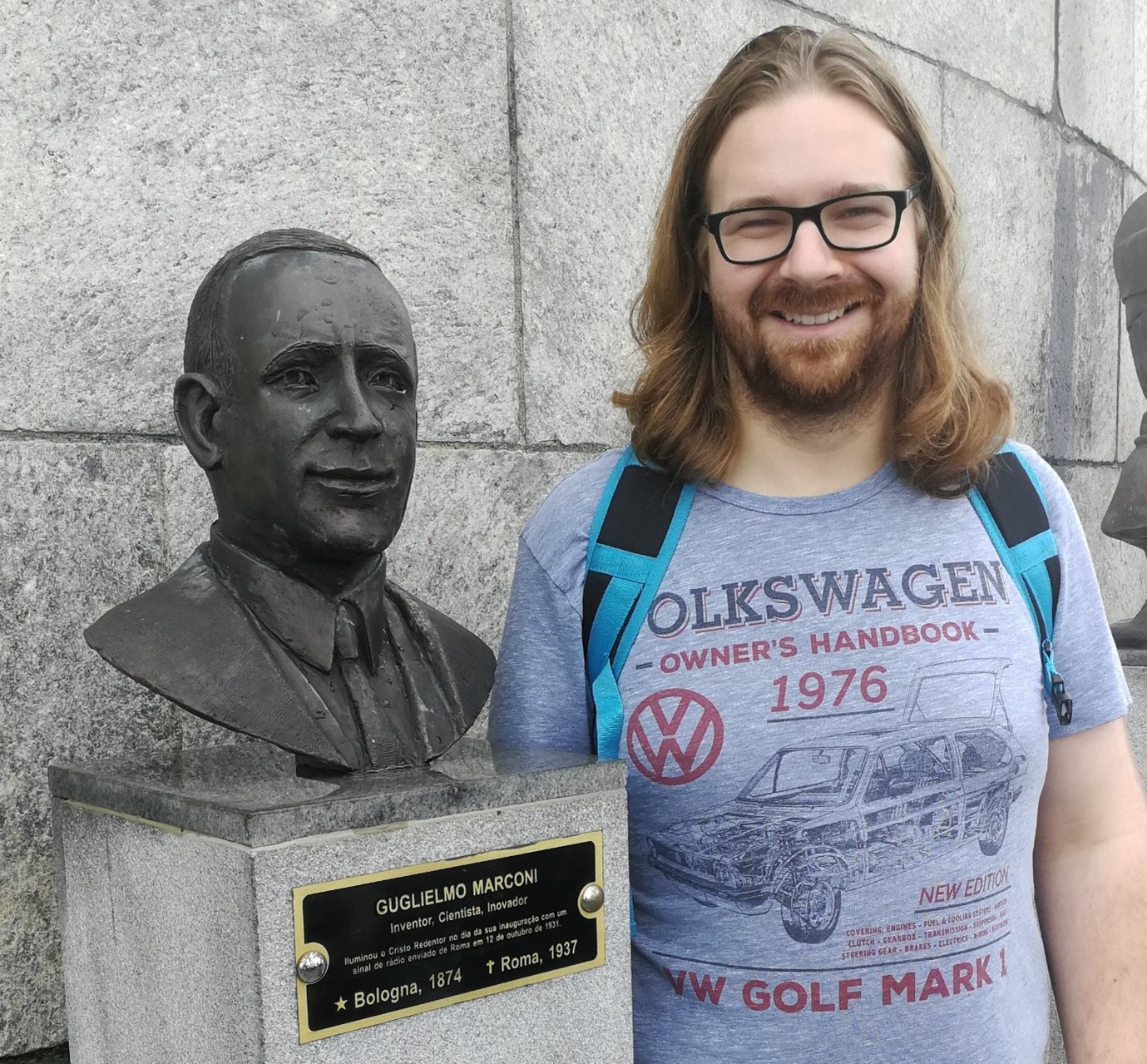 Why we should be taking creativity more seriously
Read this blog post by CSES President Adam Wood for Ignite Chelmsford (23 Jan 2023)
What is STEAM?
No, not the gaming platform or the gaseous phase of water, but the acronym STEAM: Science, Technology, Engineering, the Arts and Mathematics.
Even though I use this phrase several times daily, I think it's confusing to many people, who, when considering the question, "what is STEAM?" may instead reasonably ask, "what isn't STEAM?" It's just every subject, right?
Whatever you think of it, STEAM is a label – the word we use to represent a concept – and there are plenty of unhelpful but widely-used labels around, so I'm not going to pick that particular fight. The STEAM movement is, in fact, something brilliant, and I'd like to talk a little about what it means and why it's important.
Read the original blog post at Ignite Chelmsford
I'm an engineer. In my day job, at Teledyne e2v in Chelmsford, I create high-power microwave and X-ray systems that, among other things, are used in radiotherapy to treat cancer. Sounds pretty technical, you might think – and of course it is – but one of the best things about being an engineer is the fine balance between technical and creative challenges that it brings. Thinking outside the box and coming up with ideas that might seem wacky when first scribbled (generally badly, in my case) on the whiteboard are just part of the job! Along with refining them into sensible ideas and seeing them through to a technical solution that works, of course.
So what about STEAM? Well, let's start with STEM, the movement to promote the economic value of the industry and close the huge skills gap from which it suffers. STEAM is an extension of this, acknowledging that the gap might be wider than we first thought. I like to consider this in three ways…
Firstly, science and technology won't improve the world on their own. They need to be directed by the needs of society and the environment – a human, cultural concern. Technology should work for us, not the other way round!
Secondly, to be an effective player in the STEM sector, creative skills are an absolute must. Solving difficult problems requires original thinking. Equally, the creative arts can demand technical abilities of the highest level, which may be of value in STEM subjects.
And thirdly, the combined economic and cultural value of both the 'STEM' and the 'A' are equal: not only is it important that people have the right skills to make a valuable contribution to society, but we also need a sense of value and something to live for.
This is the key point: in the STEM sector, we need people with creative skills. People who can think imaginatively and find inspiration when things get tough. People who can see the bigger picture and appreciate the impact of their work on society and the environment. People who can communicate their ideas effectively to others (a surprisingly rare ability)! Did you know that the word "engineer" derives from "ingenious"? An ability to innovate, coupled with the right technical knowledge and a systematic approach, is what makes an excellent Scientist-Technologist-Engineer-Artist-Mathematician.
The mission of the LCEP is to help ensure that every child in Chelmsford has equal access to arts, culture and creativity. For my part, I'm working for a future where everyone has access to this as part of a combined creative, digital and scientific education that works across subjects and gives young people the very relevant skills and knowledge they will need to solve the problems of tomorrow.
Essex 2020 was a year of Science and Creativity. Let's make every year one of Science and Creativity! I hope you will join us on this exciting journey.
Read the original blog post at Ignite Chelmsford