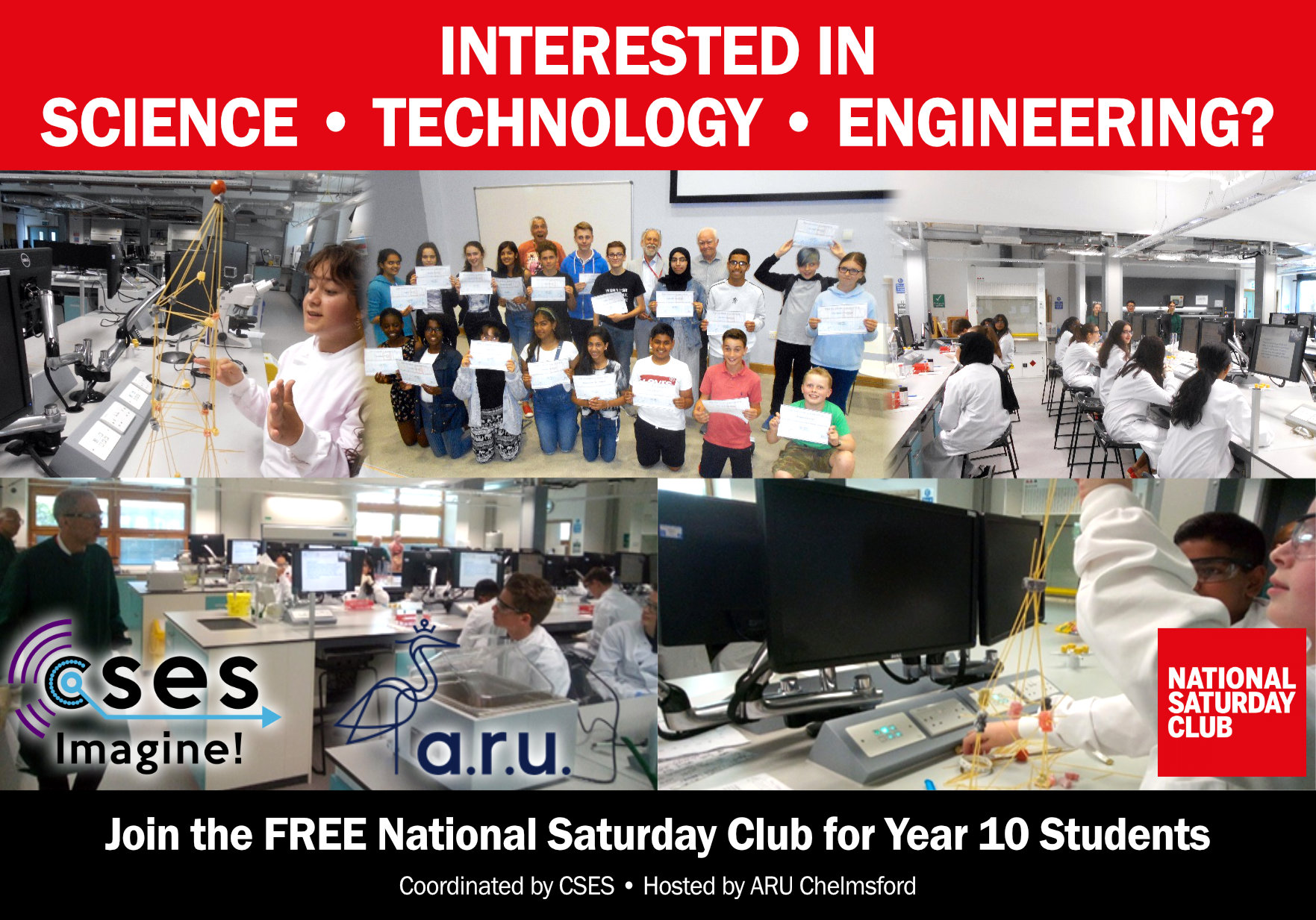 (For Year 10 Students)
START DATE: 21 January 2023
TIME: 10:00-12:30 (every Saturday during term time)
COST: Free
VENUE: ARU Chelmsford Campus
The world is changing rapidly. This generation will face national and global challenges. They will need innovative thinking and versatile science and technology skills to tackle them.
Almost all careers will require an understanding of science and technology, as well as creative capacities such as imagination, curiosity and collaboration.
CSES and ARU have teamed up with the National Saturday Club to deliver a 15-week Science & Engineering Club where young people can explore these subjects creatively.
In a university setting, using ARU's state-of-the-art facilities, our Imagine! Saturday Club will give students hands-on experience of exciting and varied topics within science, technology and engineering.
The programme will also give an insight into the diverse education and career opportunities within the STEM sector, with plenty of opportunity to ask questions of practising scientists and engineers.