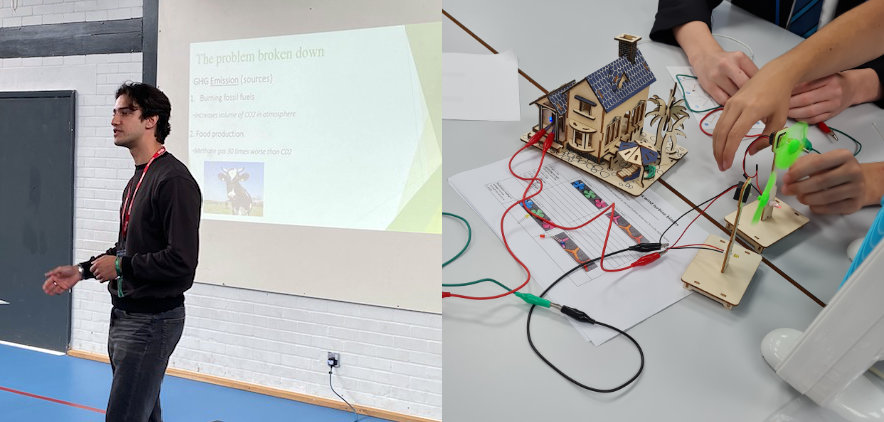 Step into STEM at Harwich
On 11 July 2023, students from Harwich and Dovercourt High School took part in a Step into STEM Event as part of our My Smarter Essex series, and following the successful edition of this event at Clacton Coastal Academy in November 2022.
The event was launched by Chris Herron, the Assistant Head of the School, and focused on local further education, training and career opportunities arising from the growth of green and renewable energy industries.
Organised by the local Suffolk and North East Essex Integrated Care Service (Tendring Place / SNEE Health and Care Academy), the event was supported by CSES, Essex County Council, and the regional STEM Ambassador Hub. Students were invited to explore a variety of training and career opportunities through practical, hands-on STEM activities, including constructing their own solar and wind power sources, preparing fibre-optic wiring, exploring the stands at the accompanying STEM fair and attending related presentations from expert contributors. Interactive polling, using the MSE format, gave insight into people's understanding and beliefs before and after the event.
The event was a great success and CSES would like to thank all of our co-contributors. A closing note from Chris Herron:
I would like to say a massive thank you on behalf of Harwich and Dovercourt High School. The students were enthused by the work you presented, and I genuinely believe this will impact their future career decisions.
We look forward to continuing with similar events in the coming academic year!