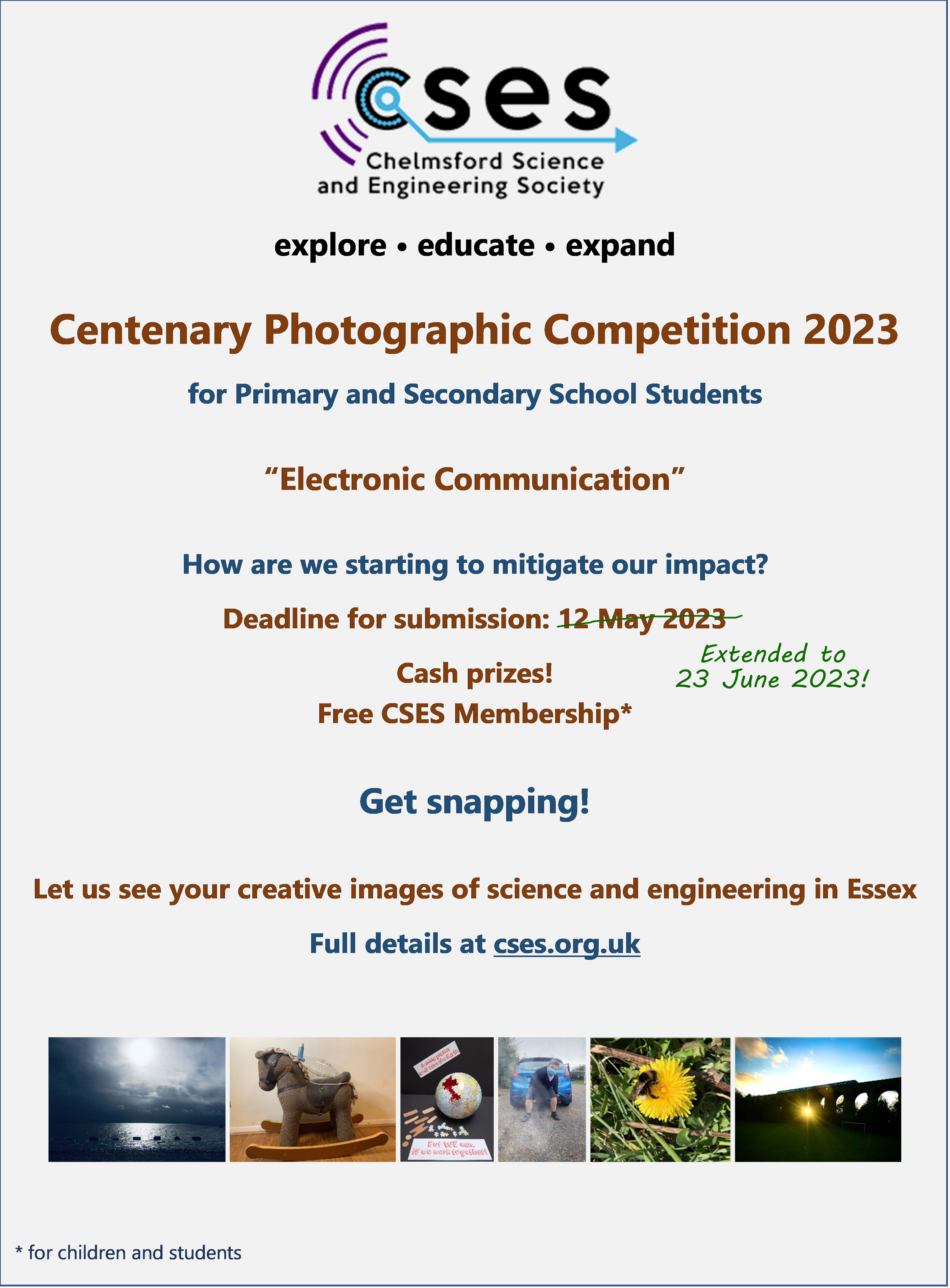 Photographic Competition 2023 – Deadline Extended!
We are pleased to advise that our Centenary Photographic Competition 2023, this year on the theme of Electronic Communication, is now open until Friday 23 June 2023 to allow for further entries.
We want you to take photographs (up to 3 entries) that express what electronic communication means to you, or how it impacts health and environment (for better or worse).
The competition is open to primary or secondary aged students living or educated in Essex. We will be looking for photos that are creative in their approach, with an innovative angle on the subject or a creative interpretation of the themes.
There are two categories of entry: one for primary school students and one for those at secondary level. Cash prizes are available!
You can read the full details here or click below to submit an entry.
Click here to submit your entry »
Happy snapping!