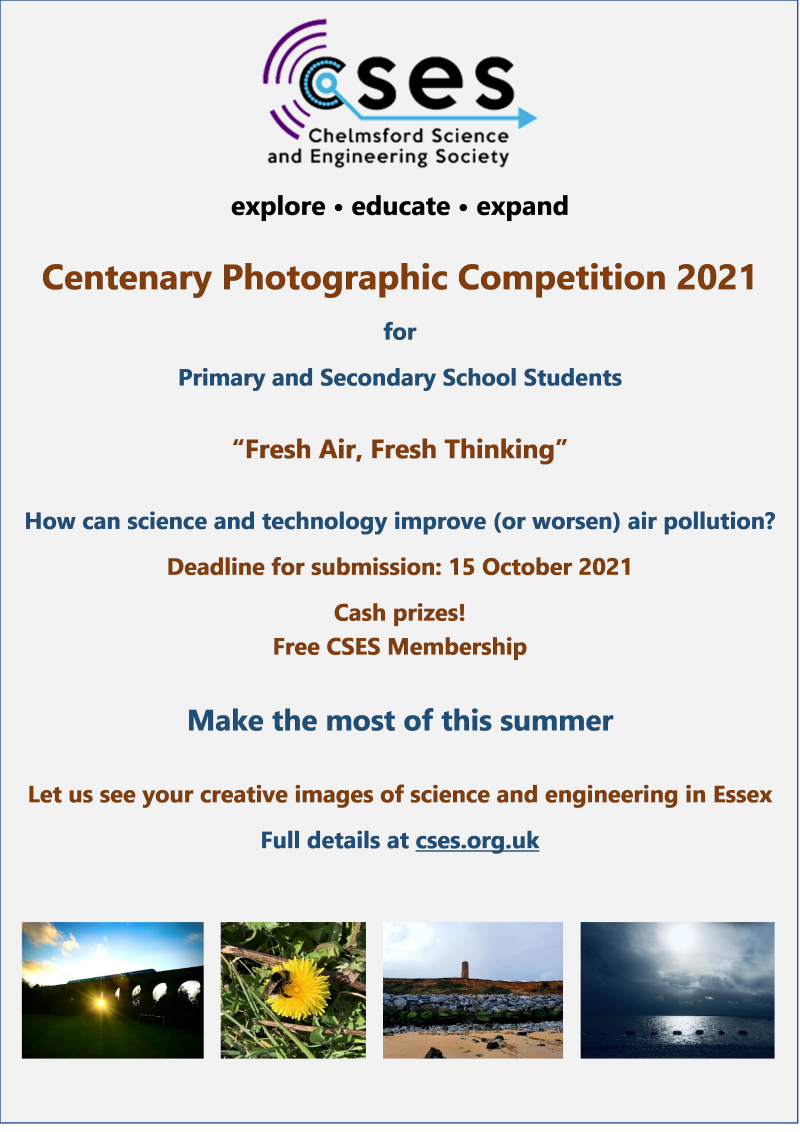 We are pleased to advise that our Centenary Photographic Competition 2021 is open for another four weeks, to allow as many people to participate as possible following the summer holidays and busy start of term.
The deadline for entry has now been extended to Friday 15 October 2021.
The competition, with this year's theme of Fresh Air, Fresh Thinking is open to anyone in full time or part time education in Essex and explores the key link between the creative arts and STEM.
We want you to take photographs that express what air pollution means to you, or how it impacts our health or our environment, and the negative or positive roles that technology can play.
Read full details here and submit your entry here (please make sure to read the FAQs, terms and conditions first!)