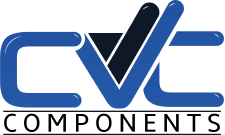 CVC Components Ltd, formally known as The Chelmer Valve Co Ltd, are looking to recruit a new engineer.
Due to the increase of reverse-engineering work undertaken (currently subcontracted out), CVC Components has taken the decision to start a new in-house department.
Start date: ASAP. To apply, please contact This email address is being protected from spambots. You need JavaScript enabled to view it. with your CV and covering letter.
Main Duties
Analysing working and non-working samples, in order to rebuild a working PCB.
You must be able to perform functional testing, fault finding, reverse engineering and be able to repair a variety of Electronic PCBs.
Record failures and document any repair work undertaken.
Hand-assembly, final testing and packing of completed Electronic Systems.
Generating test results for in-house records and for accompanying customer deliveries.
Generating and amending test documentation as required.
Ensuring up-to-date calibration of test equipment.
Fault-finding to component level on PCBs.
You will be required to conduct basic board-level component training once a month for sales staff.