Electronic Engineer opportunity at CVC Components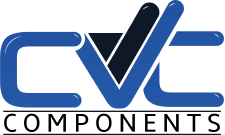 CVC Components Ltd, formally known as The Chelmer Valve Co Ltd, are looking to recruit a new engineer.
Due to the increase of reverse-engineering work undertaken (currently subcontracted out), CVC Components has taken the decision to start a new in-house department.
Start date: ASAP. To apply, please contact This email address is being protected from spambots. You need JavaScript enabled to view it. with your CV and covering letter.
Main Duties
Analysing working and non-working samples, in order to rebuild a working PCB.
You must be able to perform functional testing, fault finding, reverse engineering and be able to repair a variety of Electronic PCBs.
Record failures and document any repair work undertaken.
Hand-assembly, final testing and packing of completed Electronic Systems.
Generating test results for in-house records and for accompanying customer deliveries.
Generating and amending test documentation as required.
Ensuring up-to-date calibration of test equipment.
Fault-finding to component level on PCBs.
You will be required to conduct basic board-level component training once a month for sales staff.
Skills and Experience
Essential:
Electronics testing background, ideally in Marconi or BAE Plessey radar equipment.
Familiarity with use of electronic test equipment, oscilloscopes etc.
We primarily use Agilent Network Analyser 300khz (6 GHz) and Aeroflex 3254 (1 kHz – 26.5 GHz), knowledge of these high frequencies is highly desirable.
Use of a soldering iron.
The ability to work mainly unsupervised with the possibility of eventually heading the department and being involved in growing the team.
An analytical and problem-solving approach to work.
Self-planning and organisational skills, such as time and resource allocation.
Oral and written communication skills to make technical information easy to understand for non-technical audiences.
Desirable:
Commercial awareness.
Awareness of working to ISO 9001 Quality Standards.
Further Information
Job Types: Part-time, Full-time, Permanent.
Salary: Up to £30,000.00 per year.
COVID-19 considerations: All staff provided with PPE with strict social-distancing guidelines in place.
To apply, please contact This email address is being protected from spambots. You need JavaScript enabled to view it. with your CV and covering letter.
CVC Components Ltd is a Corporate Member of CSES.