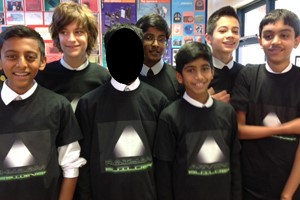 On Saturday 25 February, King Edward VI Grammar School (KEGS) Young Engineers team 'Illuminatus', all in year 8, embarked on a journey to the First Lego League (FLL) National Finals at the University of Western England in Bristol. It was a great experience and we all gained something from it.
Thank you to CSES for awarding us a STEM Club Bursary which helped us to continue with this competition and go to Bristol. Below, some of the team members have given their own accounts of the event and what they have learned from it.
Congratulations to team Illuminatus, who went on to win the Design Execution award at the 2017 Schools' Competition.