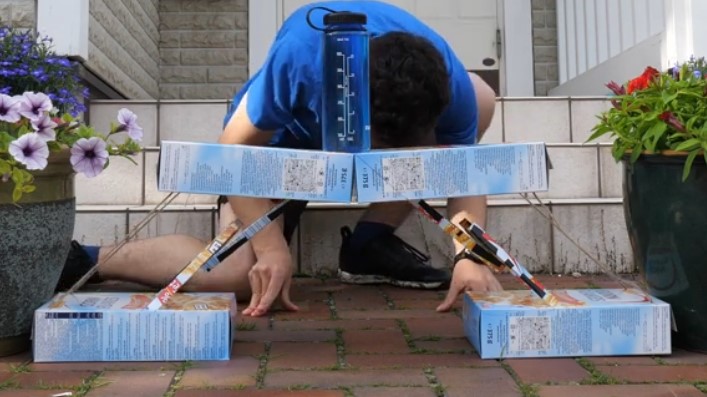 Bridge building competition winners announced
Results of our inaugural Imagine! STEM @ Home competition
Thank you to everyone who took part in our Imagine! STEM @ Home Bridge Building Competition. We were bowled over by the number, quality and diversity of entries received!
We are delighted to announce that the winners are as follows:
The Most Artistic Entry: Samuel Dekker
The Best Presentation of the Entry: Rei Tracks
The Most Efficient Use of Materials: Austin Bere-Brown
The Perseverance Prize(!): Rudrakash Gangooly
The Youngest Challenger: Samuel Garrod
...and the Overall Winner: Rei Tracks
And a special mention to Maxwell Sharp who sent us a video afterwards showing his bridge holding over 22 kg (50 tins)!
All winners have been contacted individually and sent their prizes. A personalised CSES Certificate of Entry has also been sent to all participants.
The Imagine! STEM team is planning another fun and practical STEM Challenge competition for tackling at home or at school: watch out for more information and details coming soon.
See photos of the entries here