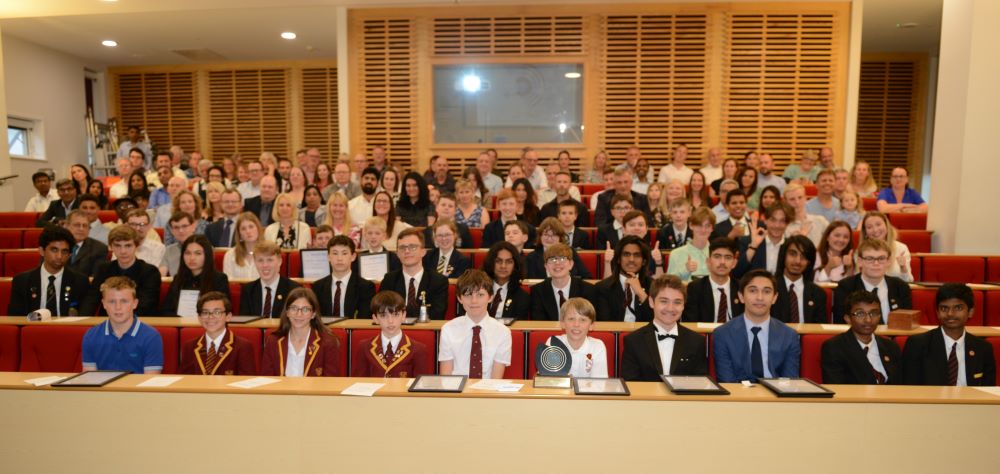 TEXPO 2022
After two years off due to Covid, the annual CSES Schools' Competition returned on 17 June 2022, now known by its new name "TEXPO" (Schools' Technology Exhibition) as it accompanies our new online competitions and projects.
Numbers were understandably lower this year, but the standard of work on display was incredibly high. Entries were especially impressive given the limitations that we know people have faced over the last couple of years during the pandemic.
This year, we introduced two new award categories. Firstly, the CSES Science Project Award of Merit, to recognise pure science and/or mathematics project(s) that demonstrate technical excellence. We know that not all projects will result in an engineered product, and we want to be able to include and celebrate these projects within the TEXPO award structure. Secondly, the Vic Leverett Enterprise Award, created in honour of Vic Leverett OBE, a former President of the Society and long-serving trustee who stepped down in 2021, awarded to the project that tackles the most ambitious problem or presents the best commercial opportunity.
Our thanks and congratulations to all entrants and winners (full results can be seen on our website here: 2022 TEXPO results), and we look forward to a full-sized TEXPO next year!