A weekend of fun experimental activities for all the family!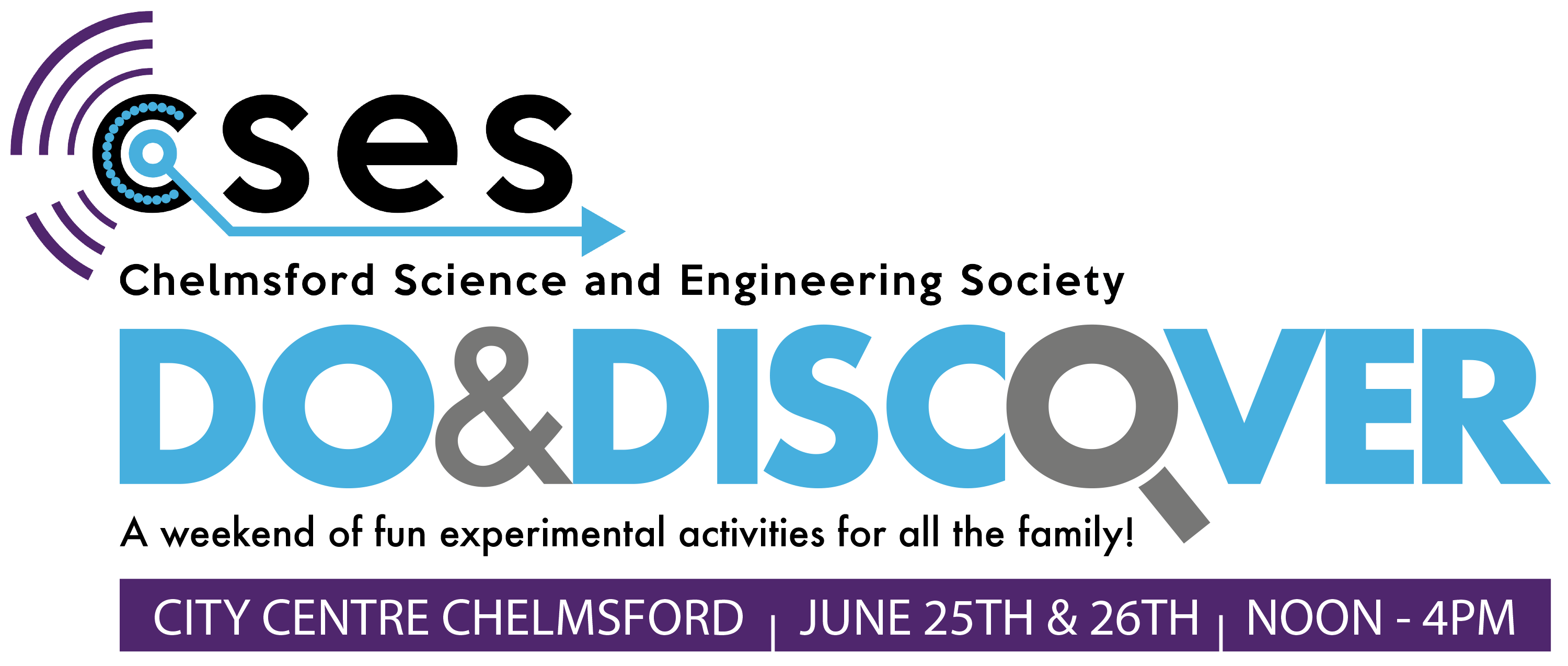 During the Chelmsford Festival, join CSES and its partners for a full weekend of FREE hands-on discovery across the city of Chelmsford. Taking place in the high street, at the university and at KEGS, we invite you to Do some experimenting and creating, and Discover the wonders of science, technology and opportunities in Chelmsford.
Saturday – Anglia Ruskin University (ARU) Campus, 10:00-17:00
FREE Lego Family Challenge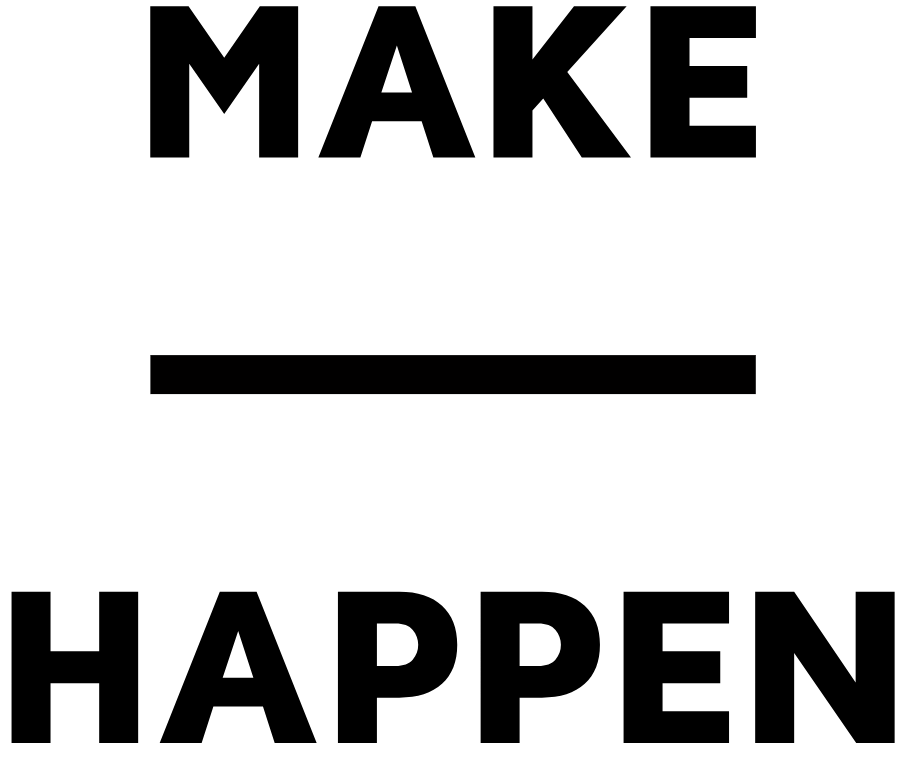 Make Happen are excited to announce a LEGO Challenge for families to get involved in.
Students (and their family!) will gain a wide range of valuable skills from the session such as communication, time management, problem solving, coding skills and many more.
The day is suitable for families with at least one student currently in Year 7-8 at a school in Essex plus parents/carers and siblings of any age. It's fun for the whole family!
The same workshop is taking place at two points on the day. Options are listed below, where you'll be able to sign-up your family to take part. Parents/carers are to complete the sign-up form.
Please note, spaces are limited so it's recommended that you register your interest as soon as possible to avoid disappointment.
See full details on the Make Happen website.
Chelmsford Innovation: Marconi and Beyond (11:00-16:00)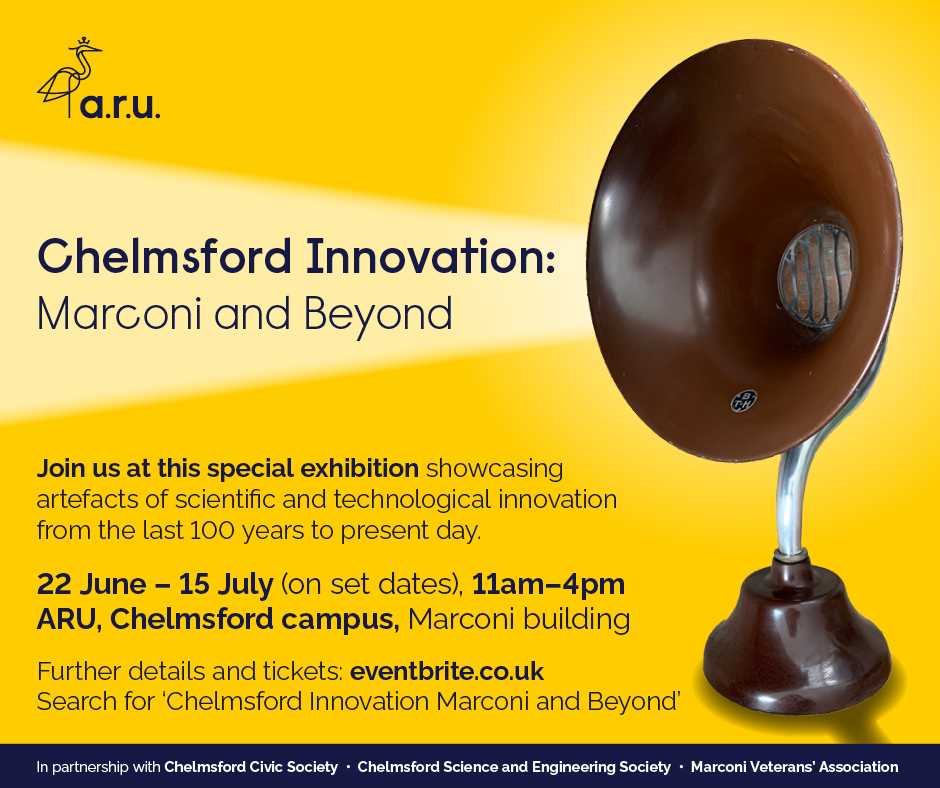 Join us at this special exhibition showcasing artefacts of scientific and technological innovation from the last 100 years to the present day. Please book your free ticket to attend:
https://www.eventbrite.co.uk/e/chelmsford-innovation-marconi-and-beyond-tickets-324804377637
(The exhibition is open on select days from 22 June to 15 July)
Tours of ARU's cutting-edge medical facilities will be running throughout the day.
Aerials, Radios and Valves
Younger children can bring the exhibition to life with this exciting pack of activities covering History, Geography, English, Art, and Science, all focused around the pioneering work of Guglielmo Marconi.
Build Your Own Radio
Ever fancied having a go at making your own radio? Now is your chance: with one of our simple kits you can build your own crystal set or FM receiver and pick up what's on air! Experience the wonder of this game-changing invention from Chelmsford as people would have done 100 years ago.
See The Invisible
Leonardo (Basildon) will be demonstrating their long-range, high-definition, military-grade thermal imaging camera, which sees a lot that the eye can't! Come and see the invisible with this amazing technology.
Saturday – Chelmsford City Centre, 12:00-16:00
On both days, you can come and find us in The Meadows shopping centre and on the High Street for a packed display of fun, hands-on activities.
Bring the science of life... to life! With the Wellcome Trust
Ever wondered what malaria looks like up-close? Or how our long DNA fits into such a tiny space in each of our cells? Discover the answers to these questions and more with the Wellcome Trust, who invite you to a fun day of microscopes, models and origami!
e² Young Engineers Essex
Get a taste of Young Engineers Essex's uniquely designed activities that use Lego to deliver a multi-sensory experience.
CSES COMPRESS Challenge and Egg(celerometer) Drop Challenge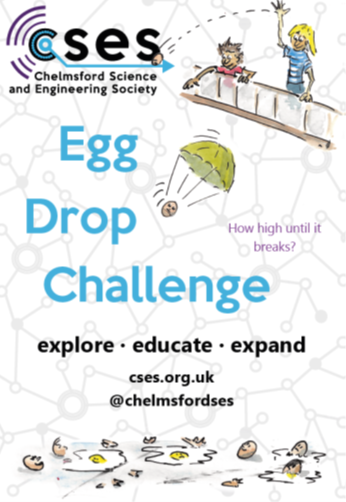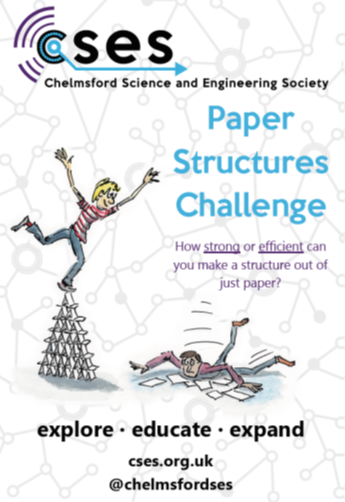 How strong or efficient can you make a structure out of just paper? The answer is surprisingly so, if you build it right... Pit the strength of your paper structure against our crushing machine, testing to destruction!
Think you can protect an egg (or in this case, our digital "eggcelerometer") from a 5m drop, using just paper, plastic bags, straws, tape and string? Come along and prove it to us! Just so you know, the world record for the highest egg drop is 213m. Oh, and we hope you like omelettes...
Essex Steamettes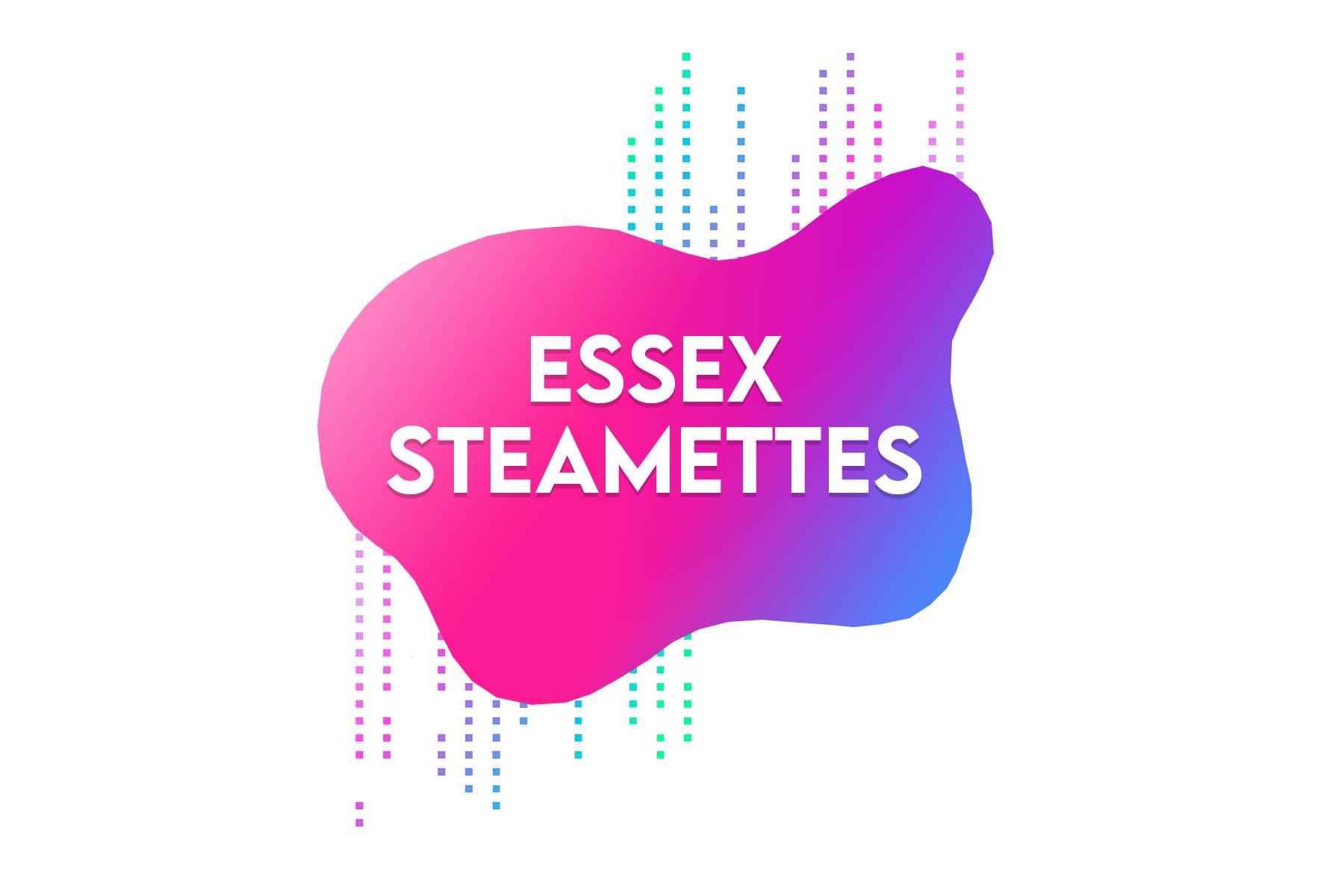 We are a group of girls who love to be creative with Science, Technology, Engineering, Arts and Maths (STEAM). Find out more about who we are and what we do! Over Do & Discover weekend, we will be meeting virtually via Zoom on Saturday morning and Sunday afternoon.
See links at the end of this article to join the meetings.
Sunday – King Edward VI Grammar School (KEGS), 13:00-16:00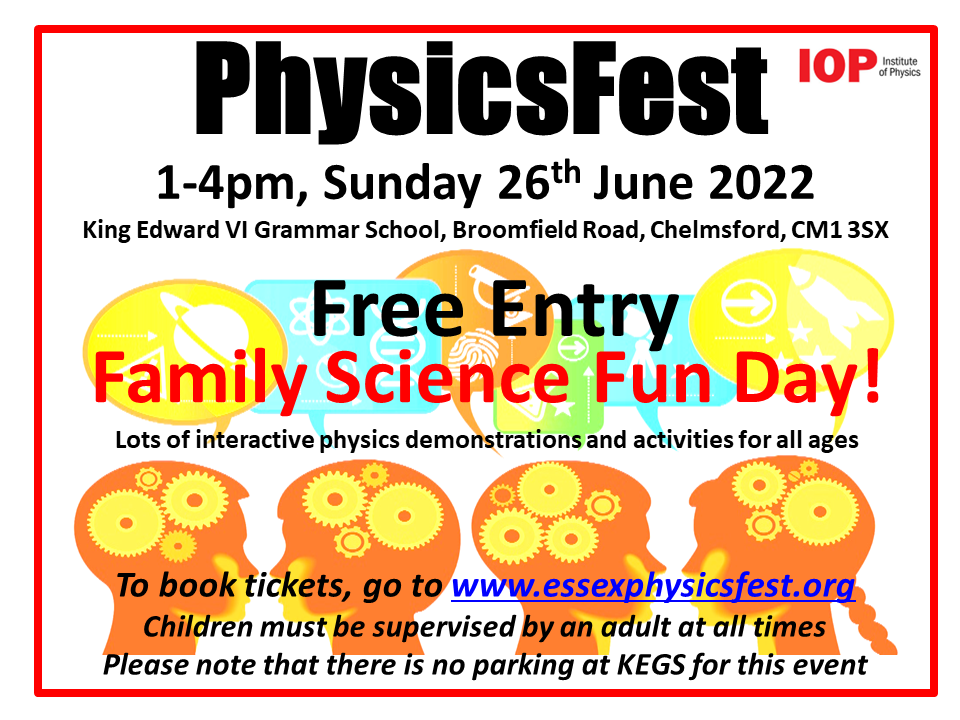 FREE ENTRY family science fun day! Lots of interactive physics demonstrations and activities for all ages. Please book your free ticket to attend:
Please note that there is no parking at KEGS for this event – if required, parking is available in the Rectory Lane car park over the road.
Sunday – Chelmsford City Centre, 12:00-16:00
Women@Teledyne
Advocacy. Development. Support.
Women@Teledyne are excited to be hosting two family-friendly activities on Sunday 26th June.
We will also be available both on the High Street and in The Meadows to discuss all things Teledyne, Women@Teledyne and our current opportunities.
ARU's Interactive Robot
Control our Arduino-based robot using the magic of a repurposed Xbox Kinect camera. Give her a wave and she'll wave back!
CSES COMPRESS Challenge and Egg(celerometer) Drop Challenge
We will be there on both the Saturday and Sunday. Come and join in the fun!
Essex Steamettes
Essex Steamettes will be meeting virtually via Zoom on both Saturday morning and Sunday afternoon.
How to join our meetings:
When
25 June 2022, 10:00 to 26 June 2022, 16:00
Location
Meadows Shopping Centre
High Street
Chelmsford
Essex
CM2 6FD
United Kingdom