Keeping science + creativity alive whilst we are apart.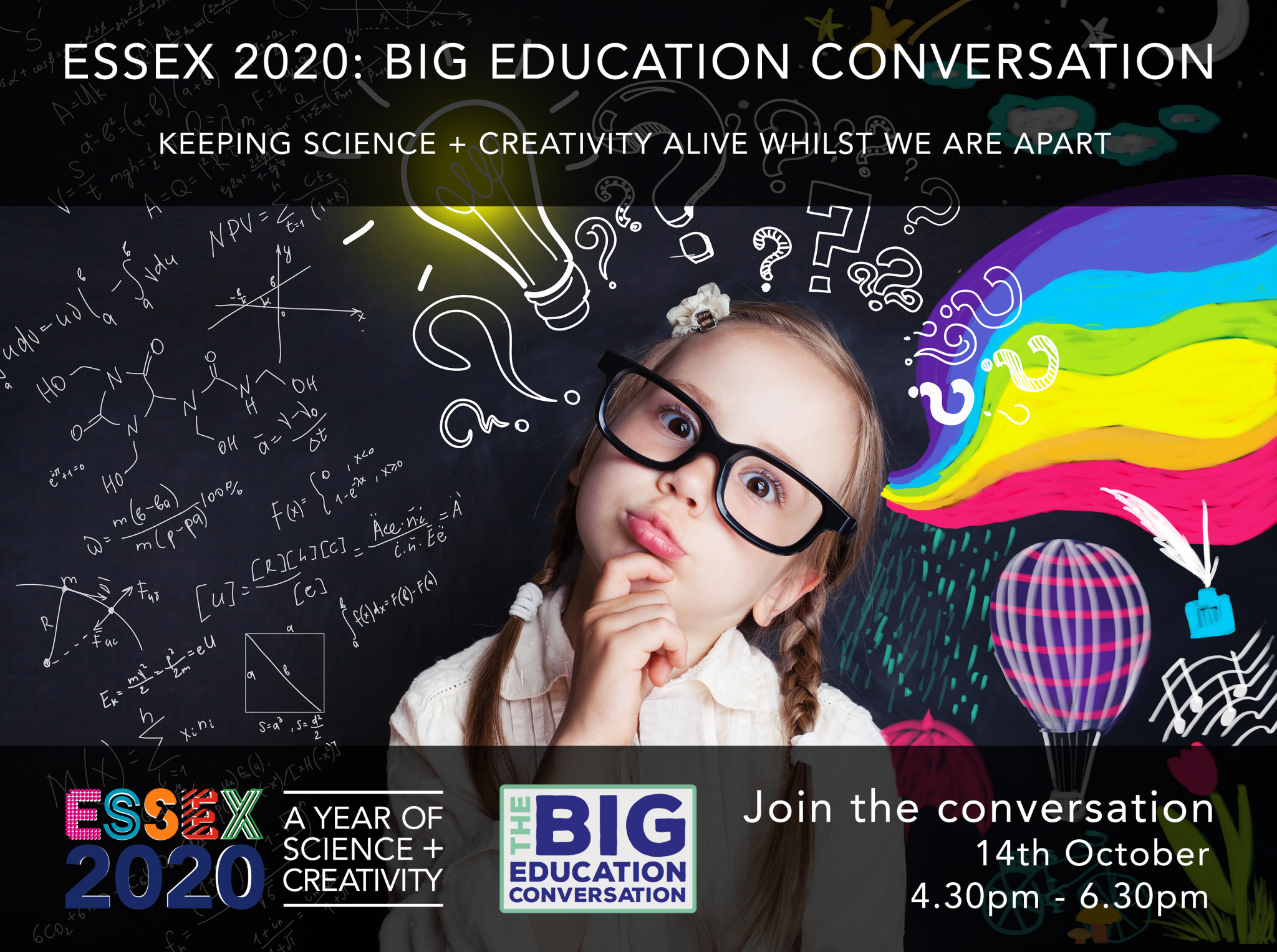 The Essex 2020 Big Education Conversation is for teachers, youth workers, tutors and lecturers who want to keep science and creativity practical even though education and learning has been so disrupted.
We mustn't lose the wow!
Expert speakers, local artists, scientists, engineers and educators will be sharing practical ideas and resources. There will be discussion, tips and a chance to ask questions.
Everything related to Science, Technology, Engineering, Arts and Mathematics will be covered, as part of Essex 2020 – the biggest celebration of science and creativity, heritage and innovation that Essex has ever seen.
You can also find out how to host your own Big Education Conversation to reach new collaborators and like-minded STEAM champions.
This Essex 2020 event is facilitated by always possible, in collaboration with Whole Education.
Guest speakers:
Please book your FREE place via Eventbrite.
When
14 October 2020, 16:30 through 18:30
Location
Online meeting or live stream (see details)
United Kingdom